These Crashing Witch Halloween Decorations can hang on a tree or on the wall of your house. They are super cute and fun (and makes kids giggle). This Wrong Way Witchy-poo might have been hitting the potions a bit too hard before climbing on her broomstick!
Because we didn't have a big enough tree… I hung our witch crashing onto the second floor outside wall house (this involved climbing out the 2nd floor window and perching on a ledge…) but the effect was fantastic.  Be sure to fasten the hat on tight! Or you will be hunting for it all over the neighborhood! (as I did… TWICE)
And can I just say… I NEED this Crashing Witch Pin! How cute is that!!!
You can buy a Crashing Witch Halloween decorations….. or make one yourself. Totally up to you!
Buy  Crashing Witch Halloween Decorations HERE
Crashing Witches come in all shapes and sizes. Some are 3D… others are just flat. You can wrap them around a tree, or hang them on the wall of the house. There is even one that makes noise!
Don't have a tree?? How about an INFLATABLE Tree with a Crashing Witch Halloween Decoration! WOW!!
Betty Bash Crashing Witch Into Tree Halloween Decoration

Northlight 4.5′ Humorous Crashing Witch Hanging Halloween Decoration

Animated Witch Crashing on Broom Halloween Door & Wall Hanger

Whimsical Witch Wall Crashing Posable Arms Halloween Decoration

Wicked Witch Crashing Tree Trunk Decor Halloween Hanging Prop Decoration

Whimsical 34

Inflatable Crashing Witch!
Inflatable decorations are super popular… and this crashing witch is extra fun. It's lit up from the inside with LED lights, and clips easily to your gutters.
Halloween Inflatable 5′ LED Hanging Witch

Find a Crashing Witch Wreath HERE
These Crashing Witch Wreaths look fantastic on your door!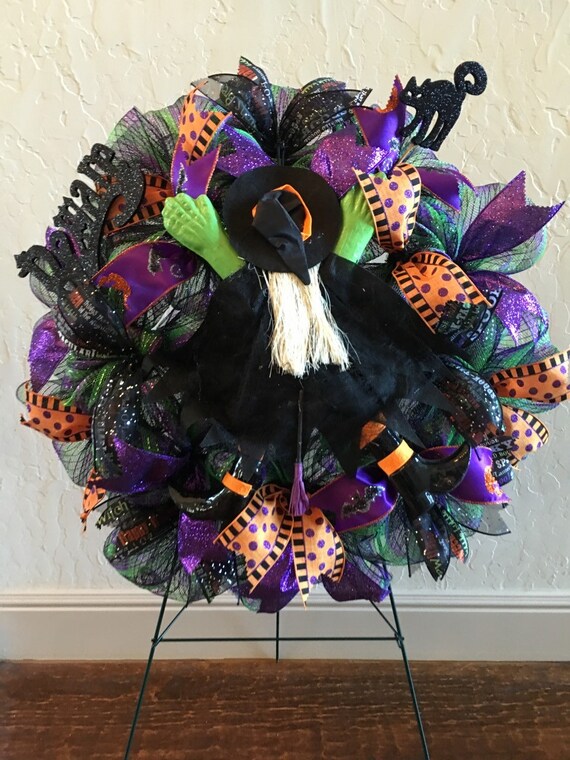 Halloween Splat Witch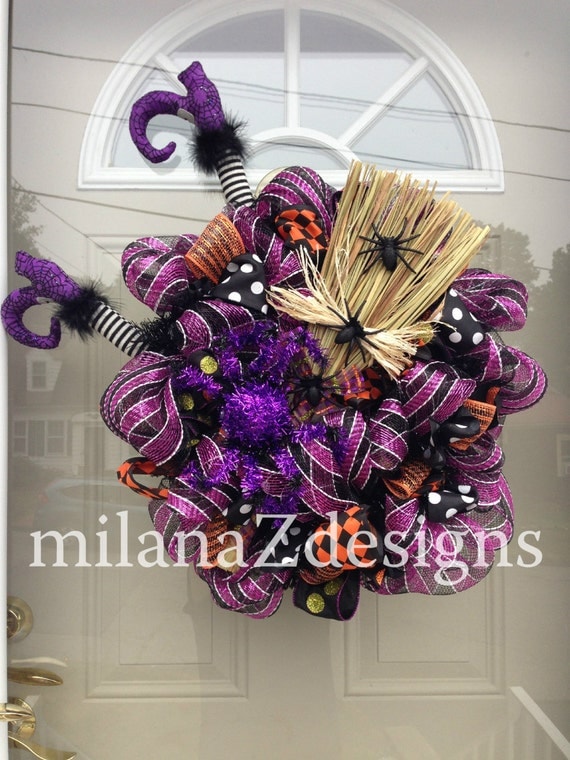 Halloween Witch, Purple and Black Fall Wreath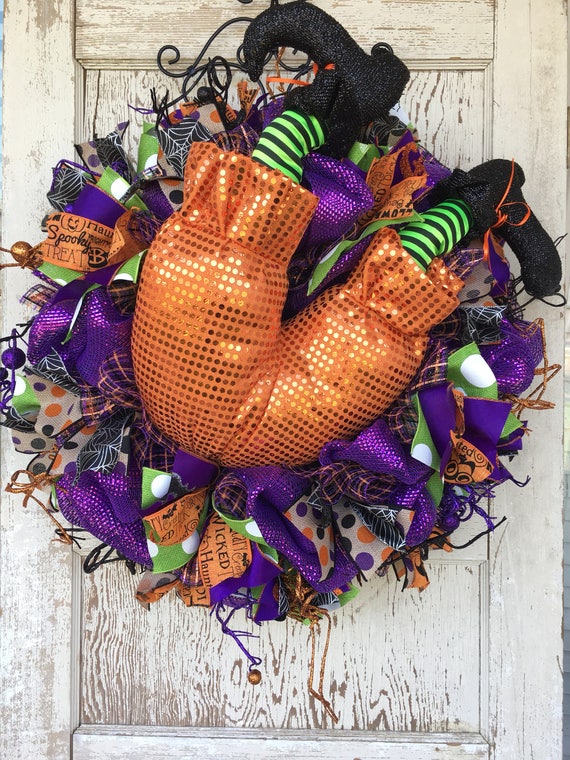 Crashing Witch Wreath

Crashing Witch Patterns
Make your OWN Crashing Witch!
DIY Crashing Witch- Woodworking Project
If you like a woodworking project…. this DIY Crashing Witches are a lot of fun… and will hold up for years!
 A Woodworking Pattern and Instructions Pkg to Build Your Own Wayward Witch

Front Door Crashing Witch Pattern
For a fairly simple DIY Crashing Witch, check out 
http://thealisonshow.com/2013/09/step-by-step-witch-crash-tutorial.html ...
I love the look of the Witchy legs!
This 3d Crashing Witch looks great on the front door… or a wall.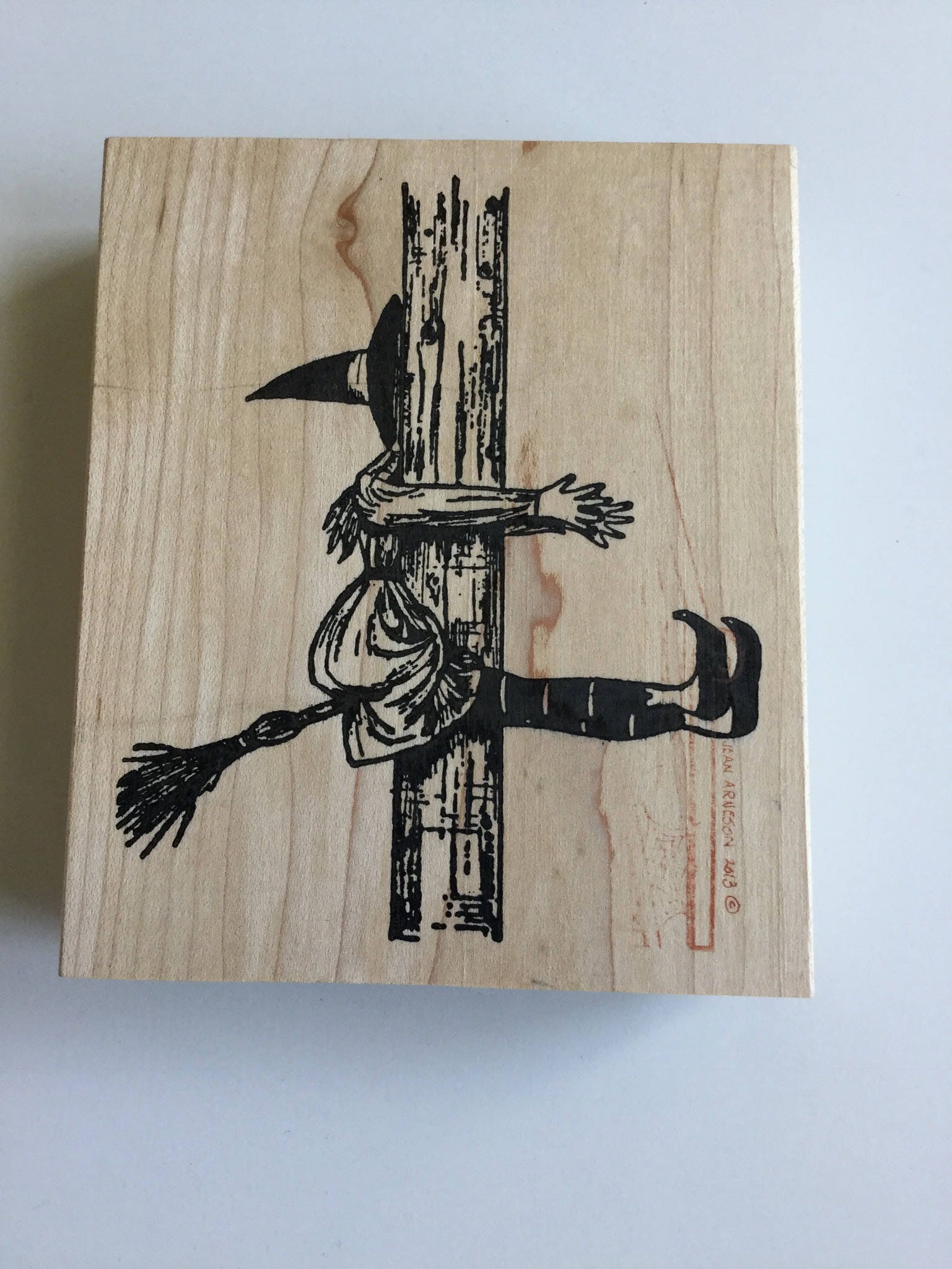 Halloween Witch Crashing into Pole on Broom, Northwoods Rubber Stamps Brand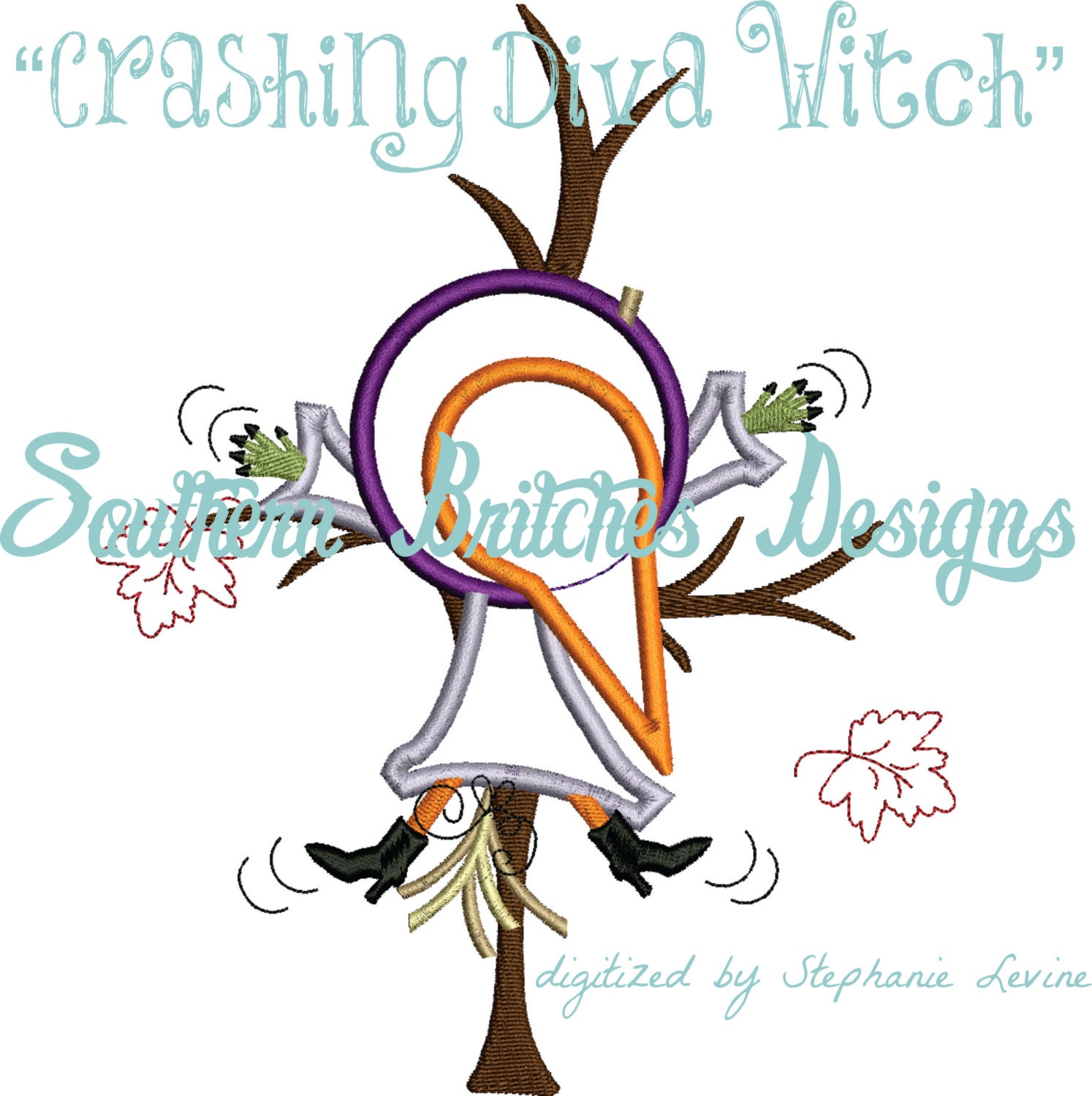 Crashing Witch, Witch Appliqué Embroidery

Crashing Witch Halloween Decorations are SO FUN!