Eli Superhero Cape & Mask costume set for toddlers
You can't start being a Super Hero too early! Looking for an adorable Super Hero Costume Toddlers will LOVE?? These will have them saving the universe from aliens, mad scientists and speeding trains in no time!!!
Super Hero costumes are great for families who like to dress alike… mom can be (I mean IS) Wonder Woman, Dad can be IronMan, and brothers and sisters can choose any of Marvels many heros… and of course, baby brother can save the world too!
I know you will find the perfect Super Hero Costume or your Toddler!!
Find a Super Hero Costume Toddlers WILL LOVE!
&
&
Superman Costumes for Toddlers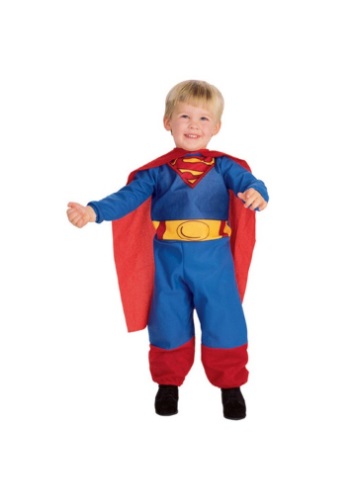 Infant / Toddler Superman Costume
from: HalloweenCostumes.com
Remember, Superman crashed to earth as a baby, all ready to go. Who's to say your Child can't do the same? These Superman Costumes for Toddlers have traditional Superman Colors, and a detachable cape (you saw the Incredibles, you know why). Or just get a Cape for everyday wear with regular clothes.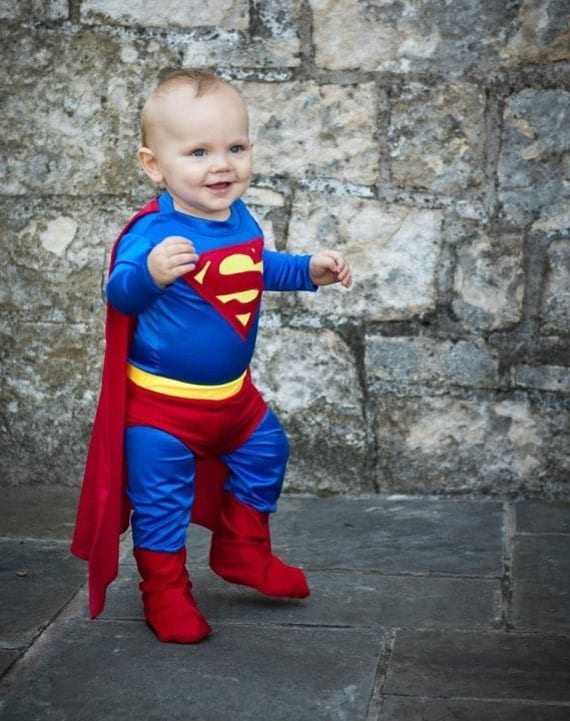 Superman Inspired Baby/Toddler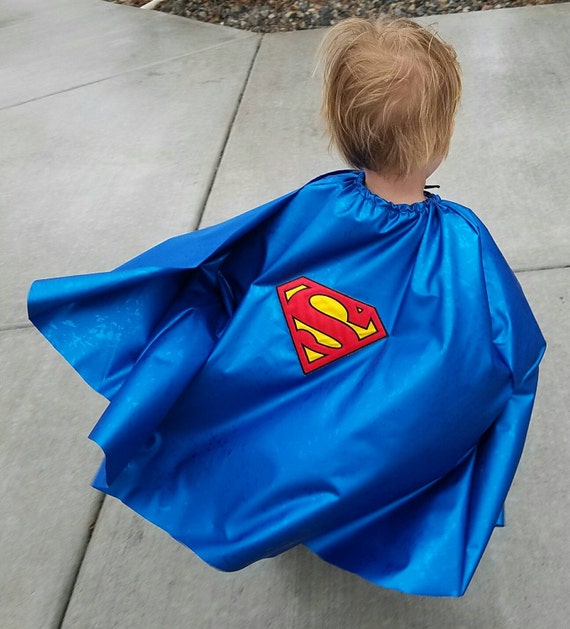 SuperMan Cape for baby boy girls toddlers

Super DC Heroes Deluxe Muscle Chest Superman Costume, Toddler
Superman Romper With Removable Cape Superman, Superman , 1-2 Years
Princess Paradise Baby Boys Superman Cuddly Costume, Red/Blue, 18 Months/2T
&
Captain America Costumes for Toddlers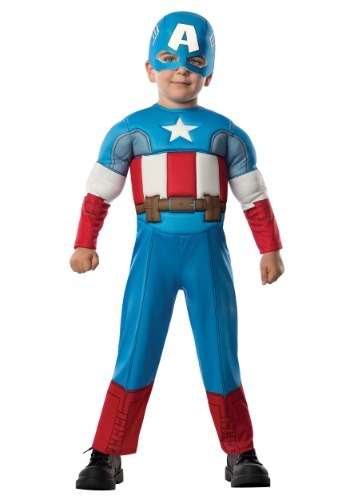 Toddler Deluxe Captain America Costume
from: HalloweenCostumes.com
He's got a groovy hat! The Shield is sold separately… and makes a great addition to the toy chest. Very cute! Plus, everyone knows Captain America is a good boy. The costumes are both jumpsuits with attached detailing and Hat. One has MUSCLES!
So you know, the material is thin, and if you live in a cold area, you may want to put something on under it before Trick or Treating.
Disguise Marvel Captain America The Winter Soldier Movie 2 Captain America Retro Toddler Muscle Costume, Small (2T)
Rubie's Costume Baby's Marvel Classics Avengers Assemble Captain America Costume, Multi, Toddler
Disguise Costumes 73358M Marvel Captain America The Winter Soldier Toddler Muscle Costume, Medium
&
The Incredible Hulk Costume for Toddlers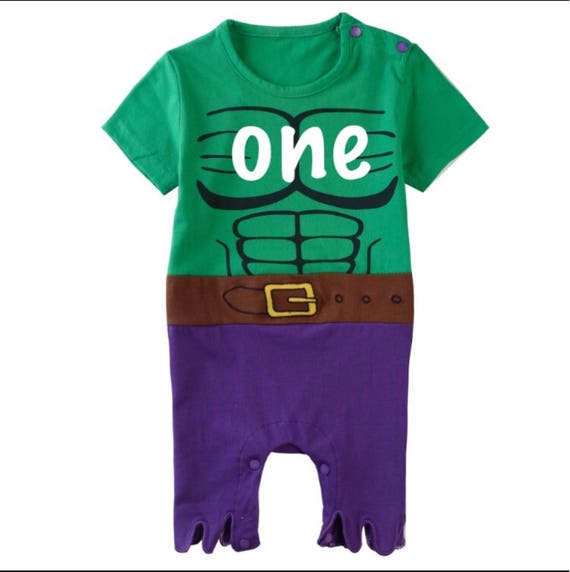 Incredible Hulk Birthday Shirt

If your son is a tough little one like mine was, you might want to dress him as the Incredible Hulk. Think about it, the costume is a natural… They speak in grunts (just like Hulk) and things tend to get messy when they are around!
The costume is a body suit … and comes with a groovy Hulk head!
Just don't make him angry!!!
Rubie's Costume Baby Boy's Marvel Classics Avengers Assemble Muscle Chest Hulk, Multi, Toddler
Rubie's Costume Baby's Marvel Classics Avengers Assemble Fleece Hulk Costume, Multi, Toddler
&
Thor Costume for Toddlers!
It might be best to limit Thor's Hammer time… but aren't these cute costumes? (Ok, it's a soft hammer). The Costume itself comes with a jumpsuit, detachable cape and a Thor hat. Perfect for your little Norse Hero. (Watch out for LOKI!)
Thor comes either with or without built in muscles… hat is included (The Thor Costume without muscles is a warm fleece, and  can easily double as pajamas!) Hammer not included with either costume.
The Tunic style goes over any other clothing, making it perfect to slip on and off whenever the mood strikes.
Thor Toddler Muscle Costume,Medium: 3T-4T
Rubie's Costume Baby's Marvel Classics Avengers Assemble Fleece Thor Costume, Multi, Toddler
Avengers Assemble Thor Toddler Costume (2T-4T)
&
Wolverine Costume for Toddlers
Is Wolverine a Superhero? Doesn't matter… this adorable Wolverine suit looks super cute (and comes without those nasty claws, so your furniture is safe!
Made from a Polyester material, that may be warm in Florida! Comes with Mask.
(blue socks not included)
Wolverine Classic Muscle Toddler – Size: 2T
Rubie's Costume Baby Boy's Marvel Classic Costume Wolverine, Multi, Toddler
&
Batman and Robin Super hero Costumes
These cute traditional Batman and Robin outfits make a great costume for brothers or good friends. The Rompers come printed with the logos, and can be worn after Halloween. Batman comes with a detachable head piece (including pointed ears) and wrist guards. Warning… runs a little small, especially the mask.
Robin has a mask. You supply the utility belt!
And just for fun… if Batman is flying solo? He can take the Batmobile!
Rubie's Costume Co Baby Boy's Teen Titans Robin Romper Costume, Multi, 12-24 Months
Rubie's Costume Complete Batman, Black, 12-24 Months
Rubie's Batmobile Batman Costume, Black, Toddler
&
Flash Toddler Super Hero Costume Toddlers and Sheldon Cooper will Love
Got one of those speedy babies who is constantly on the move? Flash may just be the perfect costume for him! (Plus you will make Sheldon Cooper proud) Comes with a romper and head piece… But the best feature? Snaps at the crotch to make diaper changes in a flash!!!
Rubie's The Flash costume
Justice League The Flash Toddler Costume
&
Spiderman Toddler Costume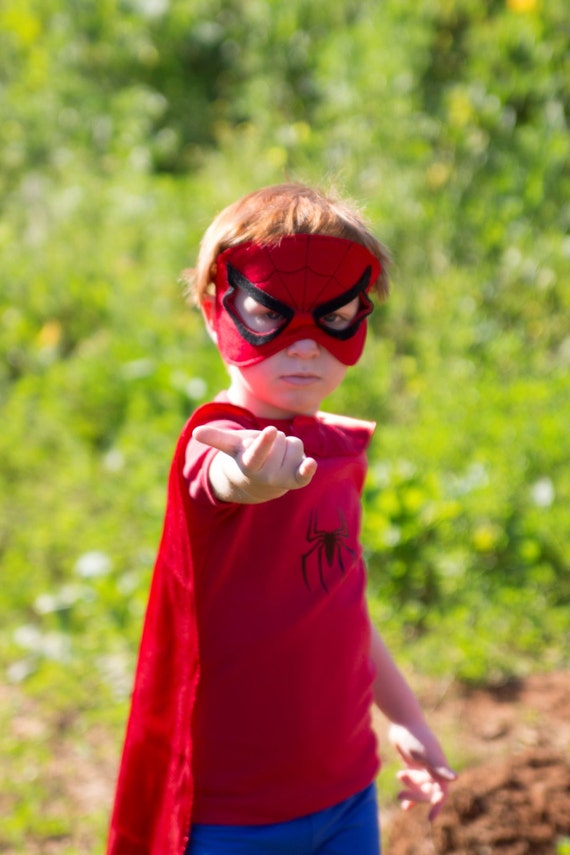 Spiderman costume 4PC boys toddler costume

You didn't think I'd forgotten the webbed wonder?
Ok, you just know your son will want to wear his Spiderman Costume every day until he can barely wedge himself inside, right? Think of the laundry you will save.
Spidey has a hat that also works as a half-mask, so he won't have to roll it away from his mouth for snacks (or mom kisses)
Disguise Marvel The Amazing Spider-Man 2 Movie Spider-Man Toddler Muscle Costume, Medium/3T-4T
StylesILove Baby Boy Spider-man Hoodie Romper Costume (18-24 Months)
Rubie's Marvel Ultimate Spider-Man Classic Costume, Toddler – Toddler One Color
&
Still Looking for the Perfect Super Hero Costume for Toddlers?
Find Superman costumes at low prices from HalloweenCostumes.com!