My daughter was nicknamed "Mousie", so one of these Mouse Costumes for Kids was a natural for her.
What I really love about furry animal costumes for the very little kids is that it keeps them warm the way no princess dress ever could. Plus they come with a headpiece to keep their ears warm. (Although, there is a danger of overheating indoors!)
Of course, if your little one just loves dresses and sparkle… you can find an adorable Mouse Dress costume for kids!!
What's Super Fun about a Mouse Costume is that it can stand alone… or be a cute part of a group costume. Is older sister going as a princess? Doesn't she need a helper mouse (like Cinderella?). Or maybe your family is all dressed as animals (daddy is the Zoo Keeper??), isn't dressing the littlest one as a mouse perfect??
Buy a Mouse Costume for Kids
There are so many SUPER CUTE Mouse Halloween costumes to choose from! Be sure to choose one with snaps at the crotch if you have a diaper child…. or one that removes easily if you are potty training, the one piece costume can be a bit of a pain… (you need to use all of your mom skills to keep it from getting poopy.)
Little Boys' Mouse Costume 4T
Squeakers the Mouse Toddler Costume
Toddler Grey Mouse Costume Size 2-4T
RG Costumes 'Funsies' Mouse, Child Medium/Size 8-10
&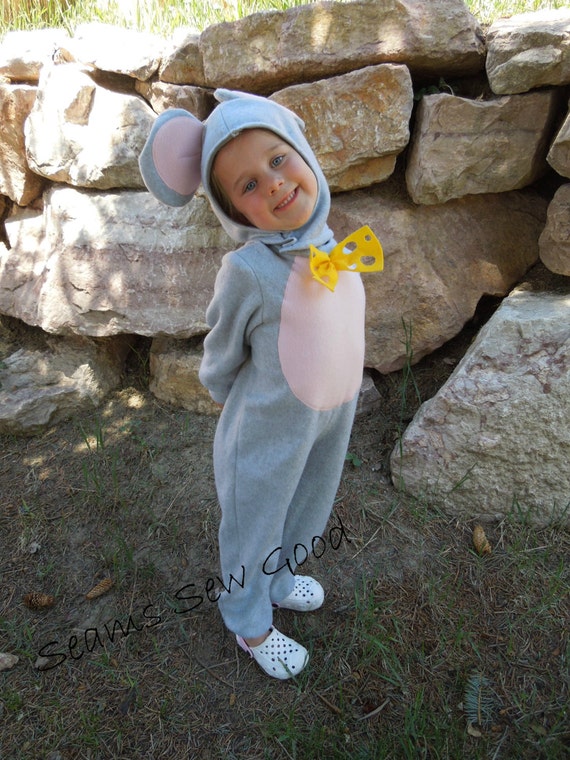 Mouse Costume for Baby/Toddler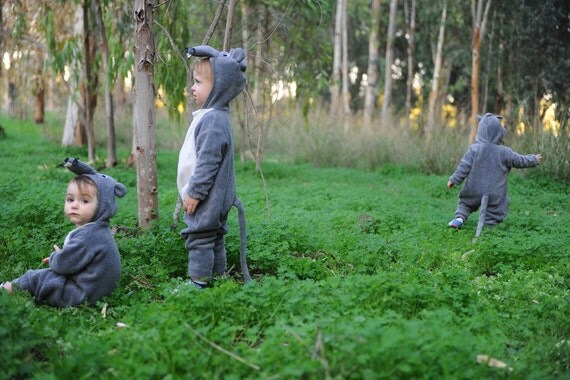 Mouse Costume

&
Cute Tutu Mouse Costumes for Kids
Who says the mouse always has to be furry? Why not have a cute little dressy mouse… kind of like Angelina Ballerina…
Mighty Little Mouse Pretty Princess Tutu Costume Set
3D Mouse Headband Bowtie Tail Gloves Grey Tutu 5pc Girl Costume Birthday Party (One Size)
&
Sew Your Own Mouse Costume for Kids
I sewed this from fleece and felt (but I've always been an overachiever at Halloween). You can easily buy a mouse costume for your sweetie.
Note… be careful how long you make the tail… it can become a tripping hazard!
Simplicity Costumes for Kids Pattern 3598 ~ Picture Me Toddlers' Mouse, Dog, Bunny, Monkey ~ Size 1/2 – 4
McCall's Costume Pattern #2935 Child's Size 1/2 – 4 Bunny Bear Cat Lion Mouse
Warm Winter Fleece Solid Heather Grey Fabric By The Yard
&