If there is a new baby in your house, I bet you can't wait to go show it off! (I mean, take your little one Trick or Treating). And while dressing up baby is loads of fun… why not check out these Mom Dad Baby Costume ideas, so ALL of you can get in on the treats! You can break all the "cuteness factor" ratings by dressing up your infant and yourselves in matching or themed Halloween costumes. You'll also have some great photos to share with Facebook, friends, family and to keep in your "memories" collection. (And more candy….)
Here are some great ideas if you're thinking about dressing up Mom Dad & Baby for Halloween!
One thing to keep in mind…. if you have a very Tiny Baby, you may want to go with a cocoon costume to keep baby warm and cozy.
Some FUN Mom Dad Baby Halloween Costume Ideas
• Star Wars –
The Star Wars movie theme is always popular and highly recognizable. Mom can be Princess Leia, Dad could be Han Solo and baby can choose from a number of costumes such as Yoda, BB8 or (and this one is perfect ) Kylo Ren … although Kylo was just Ben as a baby, and probably didn't have a mask, so the cape (over jammies) is perfect.
 Women's Star Wars Classic Deluxe Princess Leia Costume, White, Small
 BBRubie's Men's Classic Star Wars Grand Heritage Han Solo Costume, Multi, Standard
 Star Wars Cape

 BB 8 Cocoon

 Yoda EZ Romper Costume: Baby's Size 6-12 Months Color: Multi Size: Infant (6-12 Month) Model: 11613INF, Toys & Games for Kids & Child
&
Game of Thrones Costumes
While the show is way over the top for baby, that doesn't mean Mom and Dad don't enjoy it! Here's your chance to dress up like a favorite Game of Thrones Character (just, be sure to turn down all invitations to weddings..) And baby… a dragon, of course. (Unless Dad wants to be Hodor!)
 Mycos Game of Thrones Daenerys Targaryen Mother of Dragons Blue Cosplay Dress Costume
 Northern King Costume Standard
 InCharacter Baby Dinky Dragon Costume, Teal/Green, Medium (12 – 18 Months)
 Fleece Dragon

 Princess Paradise Unisex Baby Swaddle Wings Darling Dragon, Green, 0/3 Months
&
101 Dalmatians
– Mommy can dress up for Halloween as Cruella De Ville and carry a little Dalmatian puppy in her arms while trick-or-treating around the neighborhood. Dad can dress as Pongo the daddy Dalmatian… or wear a white shirt, dark vest, and cap like Cruella's side kids.
Disguise Adult 101 Dalmatians Disney Cruella De Vil Costume, Black/White, Large (12-14)
Smiffy's Men's Dalmatian Costume Includes Jumpsuit with Hood, Black/White, Medium
Dalmatian Dog Baby Costume
&
• The Simpsons –
The hilarious and popular television cartoon series, The Simpsons makes dressing Mommy, Daddy and baby in Halloween costumes a cinch. If you have a little girl, dress her as Maggie with a blonde wig and blue dress. Mom can wear a red dress with a blue wig. Daddy, of course, could be HOMER (bring DONUTS and beer to complete the outfit).
Disguise Women's Marge Deluxe Adult Costume, Multi, Large
Disguise Men's Homer Deluxe Adult Costume, Multi, XX-Large
Fun Costumes girls Maggie Simpson Costume 6 Months
&
• Justice League–
Show off your Super Powers with a Superman Costume for Daddy, a Wonder Woman costume for mommy and there are loads of cute Superhero costumes for baby! These costumes have been popular for years – and now it's easier than ever to form your own Justice League!
 Secret Wishes Wonder Woman – Adult Large
 Rubie's Men's Batman v Superman: Dawn of Justice Deluxe Superman Costume, Multi, One Size
 A&J Design Baby Boys' The Flash Costume Romper (12-18 Months)
 Green Lantern Hal Jordan Baby Bunting Costumee, Black/Green, Newborn
 Batgirl Onesie Costume – Infant
&
• The Lion King –
These costumes aren't just an idea for cute Halloween costumes – they'll also keep the family cozy warm on a cool Halloween night. The furry headpiece will keep baby's head and ears warm and you can layer warm clothing beneath each costume.(Just watch out for stampedes…)
 RG Costumes Adult Lion Costume
 Coquette Women's Lion, Beige, Medium/Large
 InCharacter Costumes Baby's Lovable Lion Costume, Brown/Tan/Cream, Large
&
The Flintstones-
They are the Modern Stone Age Family…. Dad is Fred Flintstone… Mom can be the lovely Wilma… and of course… Baby is Pebbles….
Well… unless your baby is a boy, then you go with Barney, Betty and Bam Bam!
Fred Flintstone Adult Costume Medium
The Flintstones Wilma Flintstone Costume, White, Standard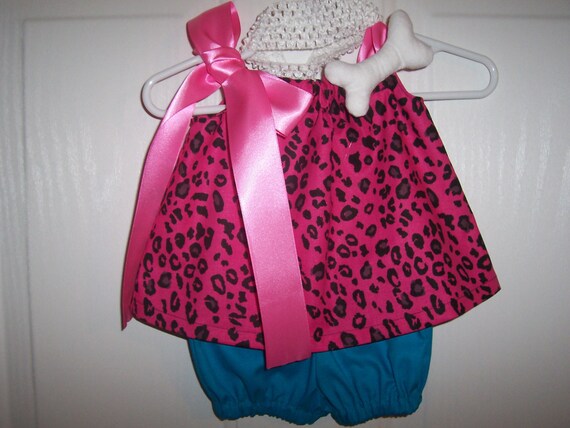 Pebbles Costume

The Flintstones, Bamm-Bamm Costume Dress Up Set, Child Small
Barney Rubble Adult Costume, Brown, Standard Size (Fits up to 44 Jacket Size)
Betty Rubble Costume – Large – Dress Size
&
Use your imagination to choose Halloween costumes for you two and your baby. It's Halloween, and ANYTHING goes!! Don't forget your Trick or Treat Bag!