Rubie's Costume Despicable Me 2 Minion Romper, Blue/Yellow, Toddler 1-2
Does everyone out there LOVE Despicable Me as much as I do? Fun characters, cute story… and I can watch it with my littles WITHOUT staring at my watch WILLING the clock to go faster. So it's only natural that I would think about getting these Despicable Me Costumes for Kids!
Have some fun, dress your kids in Despicable Me Costumes this Halloween!
Despicable Me Costumes for Kids
Minions, Gru, the Girls… there are loads of potential costumes here!!! You can go with a purchased costume… or make one from scratch.
Minions Costumes for Kids
I LOVE Minions…. (and could probably use a few dozen of them to help around the house. )
A Minion Costume for your little one is fun, and there are a few different ways you can take the costume… Go simple, or go big! Go homemade or buy….
Either way, you are sure to find the right Minion Costume for you.
Rubie's Costume Despicable Me 2 Minion Romper, Blue/Yellow, Toddler 1-2
Despicable Me Boys' Toddler Boys' Minions Uniform Union Suit, Yellow, 3T
Rubie's Costume Co Baby Boys' Minion Stewart Romper Costume, Yellow, Toddler (3T-4T)
Despicable Me 2 Deluxe Girls Minion Costume, Medium
Rubie's Costume Minions Kevin Child Costume, Medium
&
Minion Costume Tutu
Why can't there be girl Minions? And why can't they wear Tutus?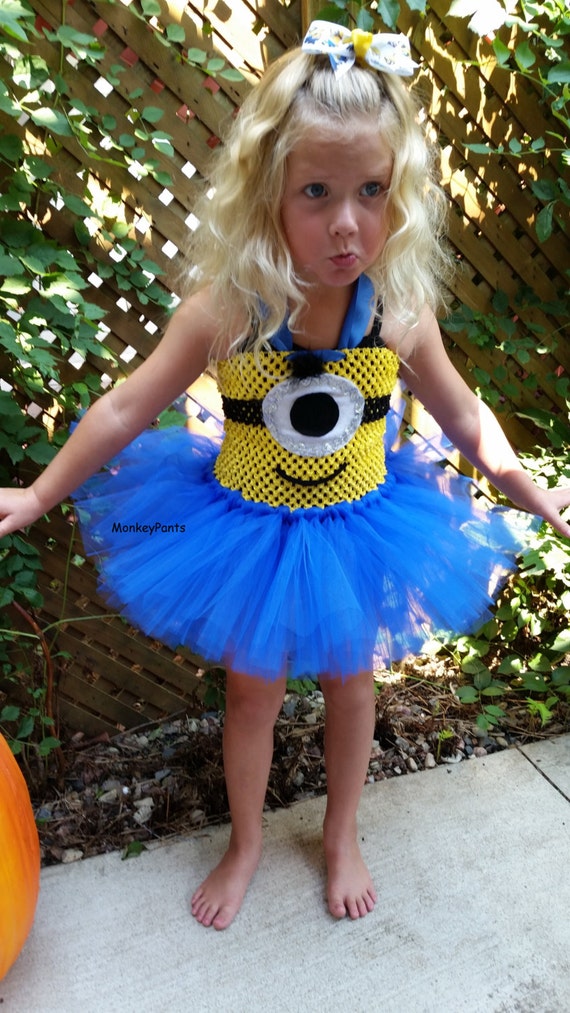 Minion Tutu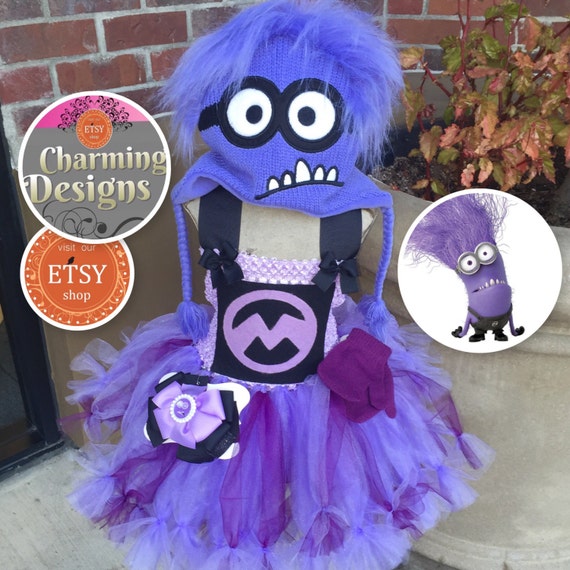 5 piece- Minion inspired Petti TuTu DRESS with Lined Top – Purple Minion Costume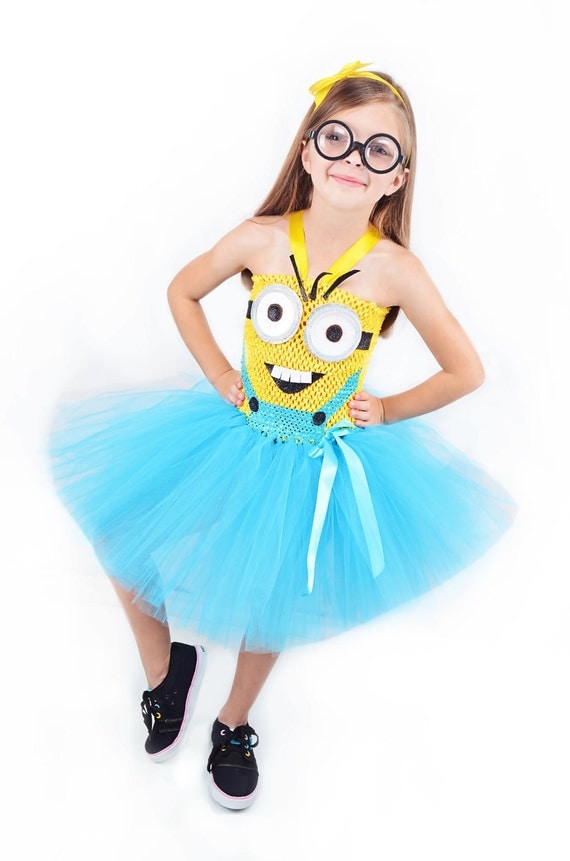 Girls Minion Costume- Despicable Me- Minions costume

&
For a simple homemade Minion Costumes-
Take a look at the costume that JDaniel4's Mom made… http://jdaniel4smom.com/2013/10/how-to-make-despicable-me-minion-costume.html
And then there is a super simple costume from www.Coolest-Handmade-Costumes.dom
Edith, Agnes and Margo Costumes
Dress Your Girls as the Despicable Me Girls….


Dressing Three Girls as Margo, Edith and Agnes would be so adorable!!! And these are fairly simple costumes to put together with clothes you already own… just add a few bits and pieces.
Sweet little Agnes is so CUTE!
Add a fluffy Unicorn to complete the look
Despicable Me 2 Agnes Deluxe Costume, Small
Despicable Me 2 11 Inch Plush Unicorn
Despicable Me Deluxe Childs Costume, Agnes Costume-Toddler
&
For Edith, you want a striped pink hat with ear flaps
… and white boots over leggings.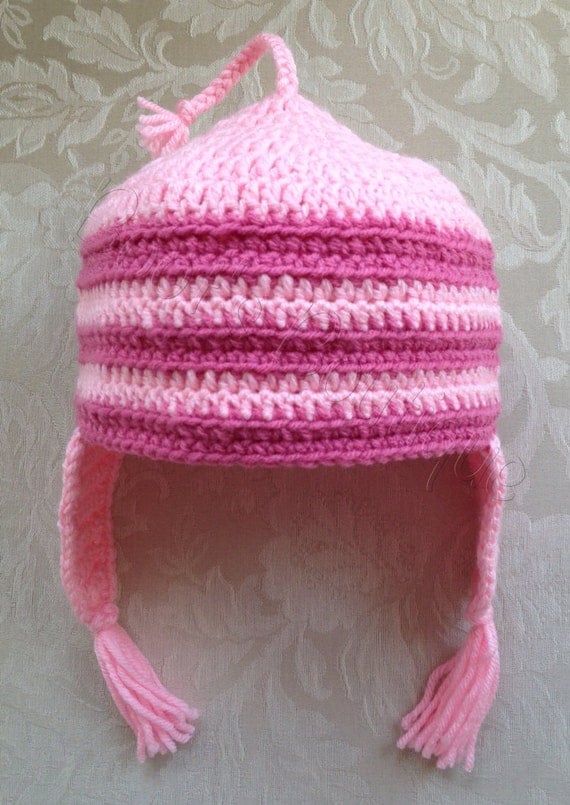 Edith Hat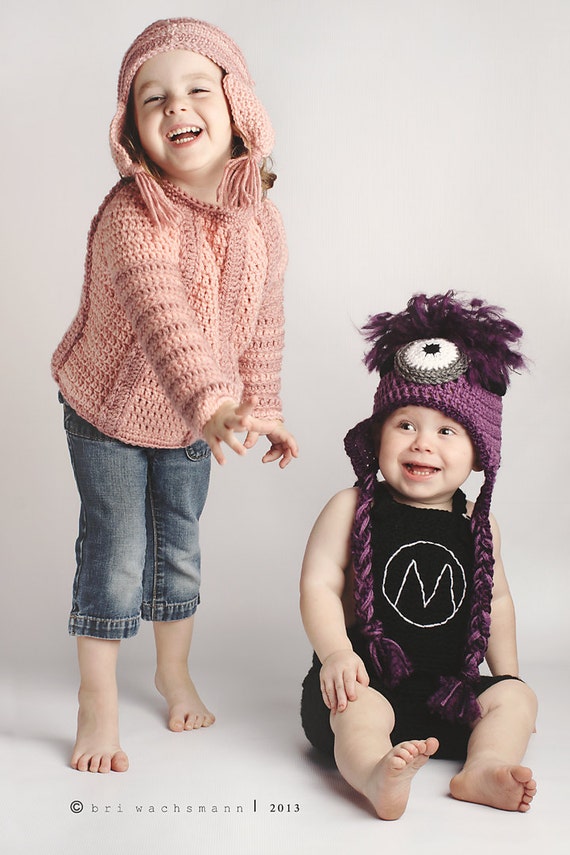 Edith Hat and Sweater

&
Margo Costume
you need glasses, and red high tops..
RETRO NERD Geek Oversized BLACK Framed Spring Temple Clear Lens Eye Glasses
Converse Chuck Taylor Hi Top Red Shoes M9621 Mens 6
&
Gru Costume
There might be a few kids out there who want to be Gru…. otherwise, go ahead and stick the mask on Dad (he can wear it while he takes the kids Trick or Treating!)
Rubie's Costume Despicable Me 2 Gru Mask, Multicolor, One Size
Ted and Jack – Jack's Classic Cashmere Feel Buffalo Check Scarf (Grey and Black)
Rubie's Costume Men's Despicable Me 2 Size Gru Costume, Multi-Colored, Plus
&